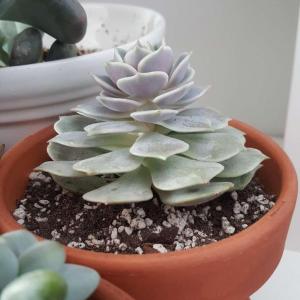 astronbot
05-24
💖💖💖
astronbot
05-22
purple!!
astronbot
04-01
She etiolated a bit :(
astronbot
01-02
I think she's eiolating again <:'O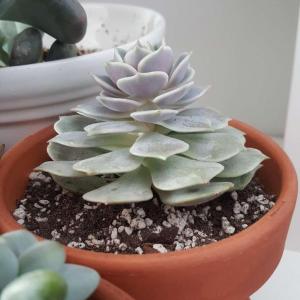 astronbot
2017-12-06
she's growing so fast!!!
astronbot
2017-11-21
lookin' pretty!!
astronbot
2017-11-15
does it look like she's started to get etiolated?? <:o she's getting plenty of sun under the lamp.. I heard under-watering plays a part in etiolation too, I haven't watered her in a long time because it's not growing season anymore I think. also her soil isn't very gritty, I'm afraid of stressing her roots if I try and repot + water
astronbot
2017-11-07
Purple leaves and pink tips!!! she's looking beautiful!!
astronbot
2017-10-21
no changes that I can see. I just wanted to snap a pic because she looked especially beautiful today!!
astronbot
2017-10-19
to be clear my lola, brenda song, is named after my dungeons and dragons character, brenda song, who is named after the actress brenda song. i love them all and I'm excited to see my baby plant grow and hopefully one day flower!!